GWK Travelex
The specialists in foreign currency exchange and money transfers
Worldwide travellers rely on Travelex
GWK Travelex money exchange
GWK Travelex specializes in wholesale and retail foreign money and business payments. The company's exchange bureaus are located at major train stations and airports throughout the Netherlands, including Schiphol Airport, Rotterdam Airport and Eindhoven Airport.
GWK Travelex offers the following services:
Purchase, exchange and sale of foreign currency

Cash payments and deposits into Dutch bank accounts with Mr. Pay

German environmental badges
There are currently 50 GWK Travelex branches in the Netherlands.
GWK Travelex has been part of Travelex since 2004 and is the largest currency exchange company in the world. Travelex Worldwide has more than 1400 offices.
History of GWK in the Netherlands
GWK has a rich and fascinating history and has been the Netherlands' leading foreign currency specialist for almost 90 years. The first currency exchange office was opened on 1 July, 1927 in the Zevenaar train station by Mr H.W.Th Edwards under the name of Geldwisselkantoor/GWK. Zevenaar was chosen because of its border with Germany.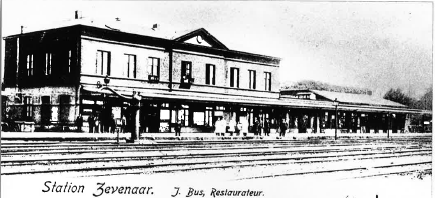 All operations were discontinued during World War II. GWK has been owned by Dutch Railways, MeesPierson and Fortis, before being taken over by Travelex in 2004, when its name was changed to GWK Travelex.
About Travelex currency exchange
Travelex is the world's leading voice on foreign currency and helps more than 37 million customers annually. We have 1400 branches and 1,250 ATMs in 26 different countries, mainly located at major airports, train stations and tourist sites.

More than 40% of the world's travelers - 1.7 billion passengers a year - pass through airports where Travelex operates, including major gateways at Amsterdam, Beijing, Frankfurt, London, Hong Kong, Mumbai, New York, Paris, Sydney and Tokyo.

The company also sources and distributes foreign currency for central banks and international financial institutions.

Travelex continues to grow its global network by expanding into new markets, both organically and through acquisitions, as well as investing in new stores, ATMs and its own online platform.